We want to help those who need it most. We will be donating masks to local organizations and any support is greatly appreciated!
We collect donations from our Buy one, Donate One masks option. If you are organization in need of reusable face masks, please contact us to inquire, we would love to help! 
Thank you for your support

Pitt meadows fire department
We donated masks on May 20, 2020 to the Pitt Meadows Fire Department.
friends in need food bank
We donated masks on May 23, 2020 to the Maple Ridge and Pitt Meadows Food Bank. They will distribute them to their most vulnerable and at-risk clients.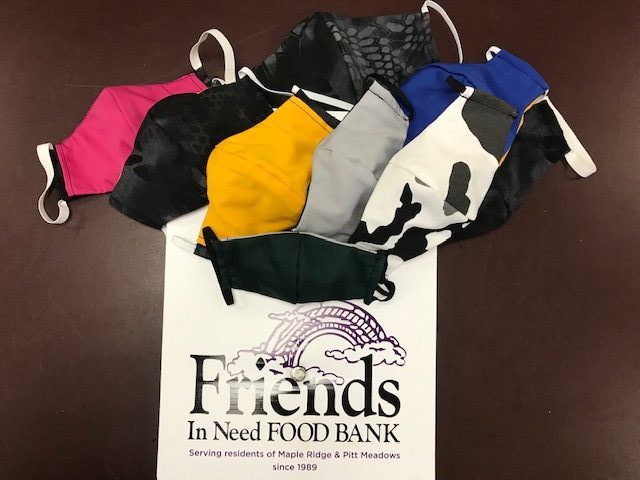 If you wish for us to donate on your behalf,  simply select the option under QTY below or send in a cash donation and let us know which organisation you would like your masks to go to if you have something specific in mind we will be happy to work with you.